Unveiling the RD 180 – The Best in class Power sweeper
Roots Multiclean Ltd is proud to launch the All New Rhino RD 180.
Mr.Varun Karthikeyan, Managing Director and Mr.J.Krishna Kumar, Director – Sales & Marketing (Domestic & Exports) officially unveiled the machine at Roots Multiclean Ltd Unit I premises.
During the event, Mr. Krishna Kumar mentioned that RD 180 is Powered with impeccable features like Superior Air Purge filter cleaning system, Class leading large filters, Best in class fuel efficiency, Powerful dual suction impellers and a large hopper.
The RD 180 offers the best sweeping performance to the customer. The Robust & Rugged design withstands tough working conditions and offers exceptional performance.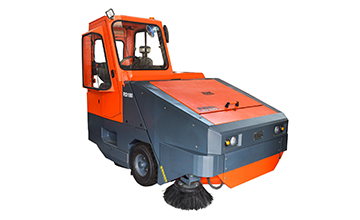 Brochure
Video